Photos | Wesley's First Birthday Bash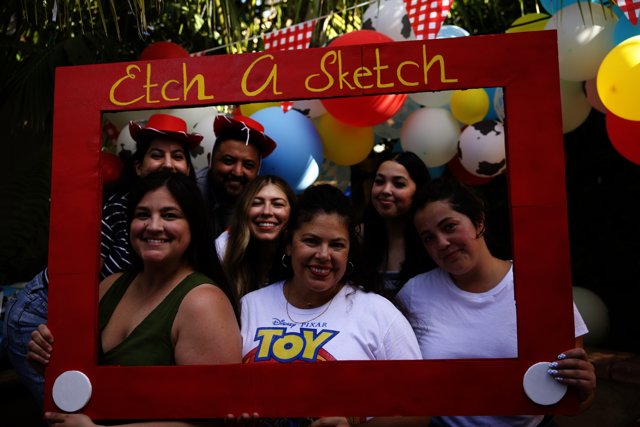 The joyous celebration of Wesley's First Birthday at Oxnard! Delighted guests Sebastian and Lori S join in a playful pose by the 'itch a sketch' sign. Laughter, art, and summer fun radiate from every element of this picture. This snap perfectly epitomizes the spirit of this warm, sunny afternoon dated August 12th, 2023.
BLIP-2 Description:
a group of people posing for a photo with a sign that says "itch a sketch"
Metadata
Capture date:
Usage
Dominant Color: