Photos | A Sunlit Moment with the Majestic Vizsla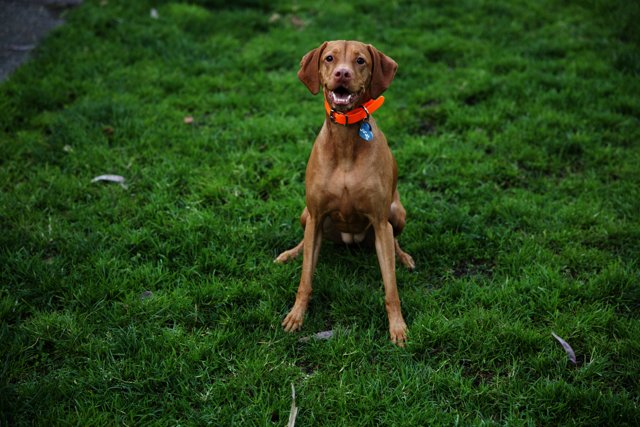 Captured on a stunning afternoon, this charming photograph showcases a gorgeous dog wearing an orange collar as it relaxes in the lush grass. With a blend of fine details and vivid colors, our camera highlights the allure of nature and the beauty of our beloved canine friends.
BLIP-2 Description:
a dog sitting in the grass with an orange collar
Metadata
Capture date:
Usage
Dominant Color:
exposure bias
0.32999999999999996
* WARNING: The title and caption of this image were generated with AI (
gpt-4-0314
from
OpenAI
) based on a
BLIP-2 image-to-text labeling
, tags, location, people and album metadata from the image and are potentially inaccurate, often hilariously so. If you'd like me to adjust anything,
just reach out
.