Photos | The Artistic Celebration at Wesley's First Birthday Party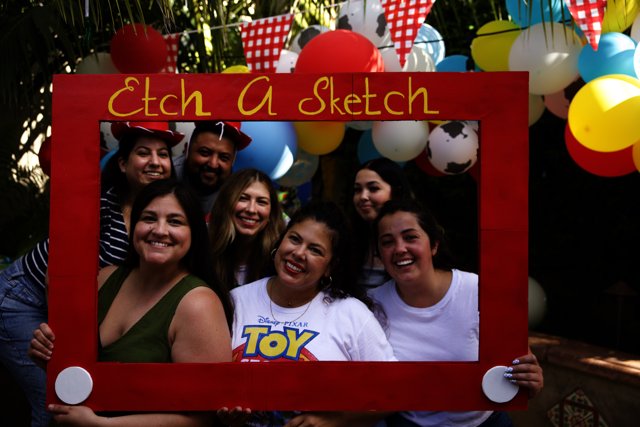 Caught up in a joyful moment, Sebastian, Lori S, and friends share a hearty laugh behind the etch a sketch sign. A perfect memento from Wesley's first birthday party on August 12, 2023, encapsulating fun, laughter, and the beautiful chaos of a family celebration. This crew in vibrant clothing, with balloons floating in the background, and adorned in chic accessories, showcases the pure joy of life's simple and unforgettable moments.
BLIP-2 Description:
a group of people posing for a photo with a sign that says "etch a sketch"
Metadata
Capture date:
Usage
Dominant Color: