DriveSlag - Complete Hard Drive Data Destruction
Recover This!
Due to the recent MIT study concerning data recovery from old hard drives, we decided that the only fool proof means of data removal was complete destruction of the disk platters.
We started with two hard drives that had failed for various reasons. The data on the disks was sensitive, like most personal data you will find on any random hard drive. We had considered various methods of destroying the data. These methods of destruction included: detonation, shooting with high calibre bullets, bulk magnetic eraser, grinding the platters, smashing the platters with a hammer. These methods would all thwart a novice data recovery party, but wouldn't be 100% effective due to scanning tunneling microscope recovery techniques.


We finally decided that the only sure way to thwart data recovery was to melt down all the aluminum contained in the platters. Slagging the drive would have two effects on the medium. First off it would convert it from a readable disk to any shape we decided to pour it into. Secondly it would nullify the magnetic properties of the coated aluminum.

We started by putting the drives into a steel crucible:


Next CHS fired up Arclight's furnace and adjusted the flame for proper heat dispersion:



Then he inserted the crucible into the furnace: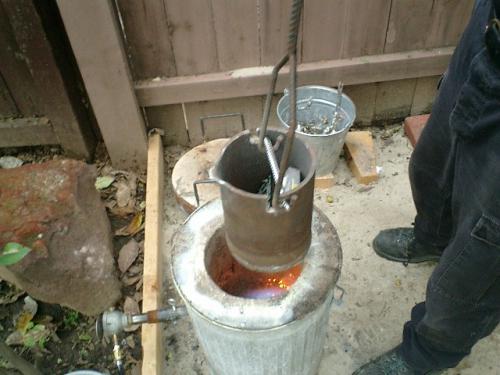 After a few minutes we noticed toxic smoke rising from the furnace vent and decided to take a look inside.



We realized we should have removed the PCBs from the drives first... oh well: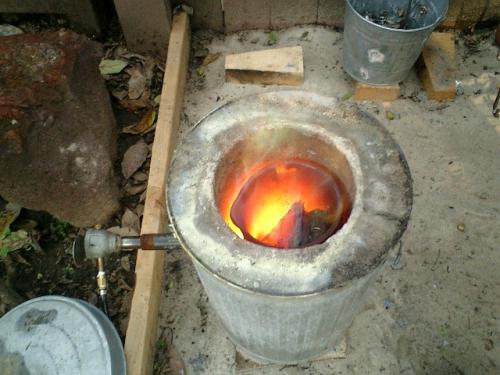 Pretty soon the only solids left in the crucible were the steel caps that enclose the case: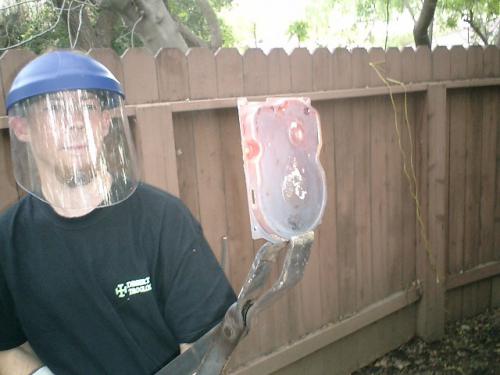 Once we removed those we saw that the woven fiberglass inside the PCBs still remained:



We then poured the molten aluminum into out ingot cast: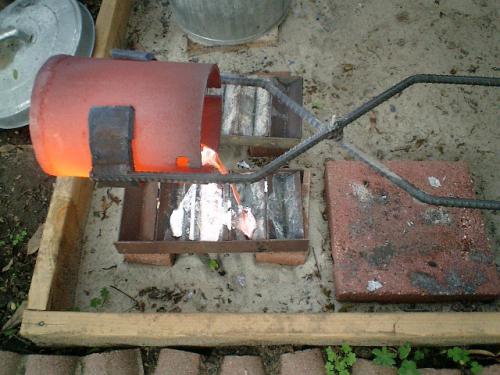 Good luck recovering data from this:



Our prognosis: drive slagging is a fool-proof method to prevent data recovery.
---
UPDATE: Drive Slagging Featured In LISA '04 Presentation
In 2004 Simson Garfinkel gave a talk at the USENIX
LISA
conference about data on old hard drives. The report he wrote was actually what made us decide to do the
drive slagging site
in the first place. He featured our method of data removal in his slides which can be found at the link below. If you just want to see the slides
click the permalink
.
Click here for the full story.